One of the very first Jake Simpson pages on w.w.w.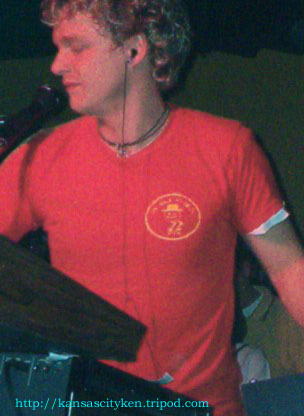 This page is dedicated to Jake Simpson, a singer originally from a small town near Springfield, Missouri. If you took some time off from watching nasty Simon on American Idol, you might have seen Jake win the Star Search competition on CBS. Jake Simpson's first CD is due out on April 1, 2003. I dedicate this page of my site to my American Idol - Jake Simpson!
Oops he did it again!
Update: March 13, 2004
Jake Simpson won the finalist's Star Search competition. He competed all season to stay in the winner's circle and made it all the way to the finals (again). And today won the finals competition. Congrats to Jake Simpson!
I have been in the process of a move. So unfortunately I didn't get to watch most of the Star Search season. But I did make sure to watch (and vote) tonight's episode of the finals and I'm glad I did.
Here I am recently moved to Miami and instead of enjoying the beach or the SoBe nightlight..here I am glued to my tv LOL But it was worth it to see Jake win again. Now time for that Corona by the ocean ;-)
Also, whenever I find out about a 2nd album being released I will add the link here as usual. Most of you at this point are probably more knowledgeable than me about current events since I've had my nose to the grindstone moving cross country and things..so please feel free to write me with updates and I'll add them here.
I recently got the opportunity to see Jake Simpson play with his old band, 4 Jax, in Springfield, Missouri. So on Saturday, March 1, 2003 I braved the smoke-filled, drunk-infested nightclub to bring you these photos....