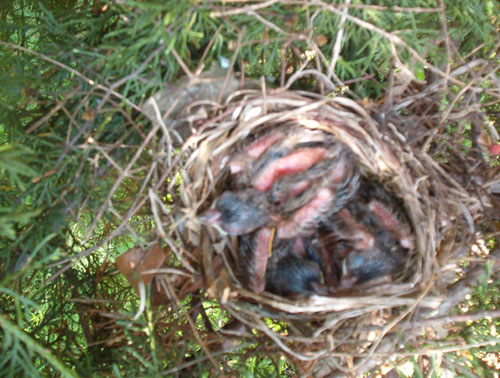 Day 7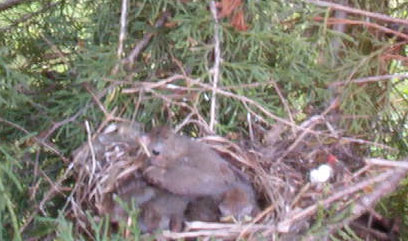 Day 9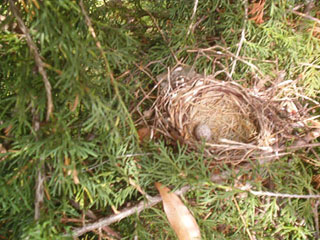 Empty nest - you can still see the 1 egg that never hatched.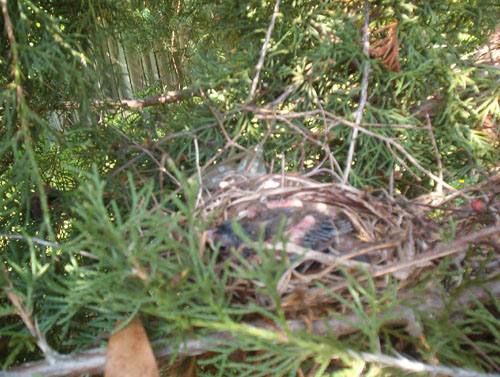 Becoming more aware of their surroundings.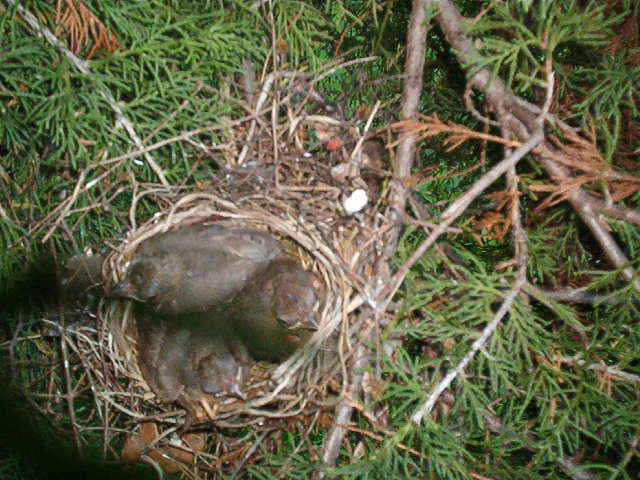 Getting too big for the nest.
Well at just 10 days the baby cardinals were out of the nest and off to live life on their own. They will spend the next several days living on the ground with help from their parents. This is when they will learn to fly and find food on their own. I hope to see them at the feeder soon. Good luck little guys!